Peppers with milk
Ingredients:
10–12 peppers, 1–2 tbsp. flour, 200 g milk, oil, 1 tbsp. paprika, salt
Method:
Brown the flour in the oil, add the paprika and the milk. Stir well over the fire until a thick sauce is obtained. Put into the sauce the peppers roasted in advance together with the stalks. Season with salt to taste and let simmer for a few minutes more until ready.
---

French bean pacha
Ingredients:
300–400 g French beans, 250 g yoghurt, 1–2 pinches paprika, 1–2 cloves garlic, salt, oil
Method:
Cook the French beans (or use beans sterilized in advance) and cool down. Transfer to a suitable broad vessel and top with the yoghurt seasoned with salt and crushed garlic. Sprinkle with 1–2 pinches paprika and finally with the heated oil. In the past this dish was consumed in the summer, during harvesting.
---

Krastachki (cross-pieces)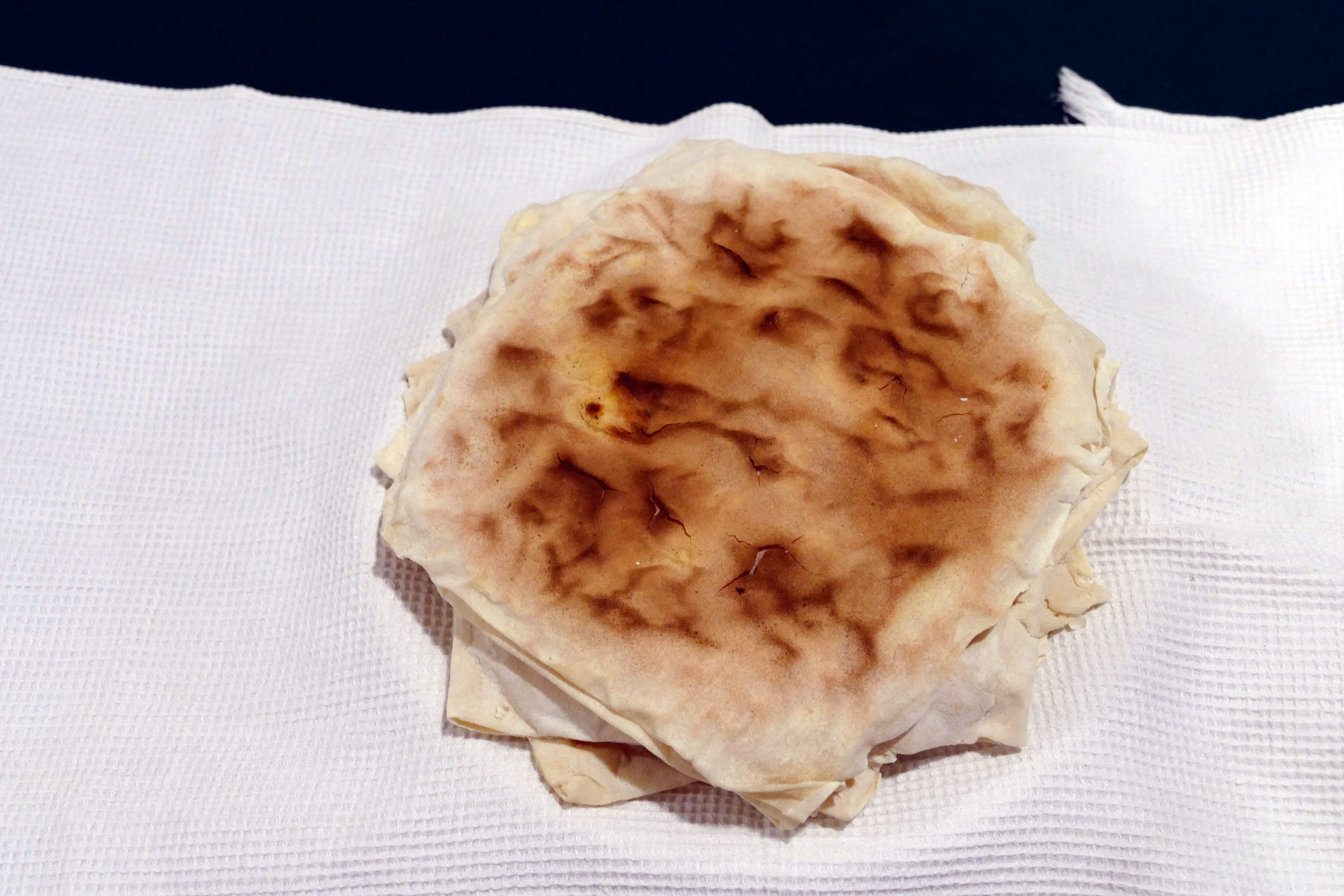 Ingredients:
For the flour: 500 g white flour, vinegar, a pinch of salt, 200 g lukewarm water
For the stuffing: 200–300 г сирене
Method:
Sift the flour and make a well – pour in the water, add salt and a little vinegar, then make soft dough. Cut the dough into a few pieces and roll out pastry sheets. Sprinkle the middle of each sheet with crumbled white cheese and fold from for the edges to form an envelope. Bake on a sach (clay dish) on both sides.
---