Kartalcheta balls from Biser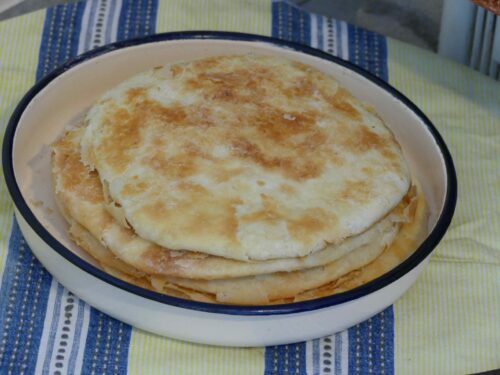 Ingredients:
wheat flour, water, salt, yeast, lardwheat flour, water, salt, yeast, lard
Method:
Sift the flour, add the water, yeast and some salt. Make dough and divide into balls. Roll out the balls with a rolling-pin to obtain sheets, grease each sheet with melted lard, dust with flour, fold several times and make a ball again. Leave the balls to rise, then roll out with the rolling-pin and shape them into small round loaves. Brown on both sides over a sach (a clay dish) or in a frying pan. During roasting constantly grease with lard.
---